A professional voiceover can add a polished and professional touch to a podcast, making it more appealing to listeners and helping to establish it as a high-quality production.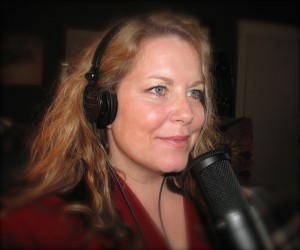 Build trust with a professional voice over

I love creating voice over recordings for podcasts, albums, audiobooks, radio shows, television/radio commercials, interviews, manifestos, acting, and narration for long-format video projects.
Frequently Asked Questions
Can I get a refund

In lieu of a refund, If you are unsatisfied with your recording, I will revise it for you.
How do I get my script to you?
Upon purchasing your voice over, I'll send you a link to a royalty-free music library and instructions on where to send your script.

What if I need help writing my podcast intro and outro script?

Not a problem, I'm happy to help you get your scripts written.